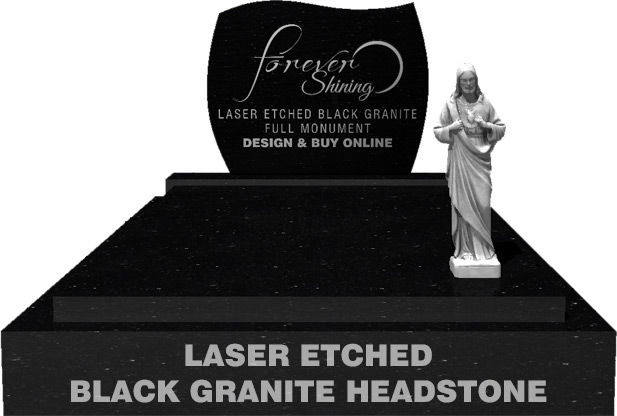 Laser Etched Black Granite Full Monument
With Laser Etched monuments, we use a high powered laser to place small fractures in the surface
of the rock, which reveals an image in the stone. This is the most durable imaging option
available for stone monuments, however, you can only use Premium Black Granite. Text, vector motifs, photographic engraving, and colour image inlays and overlays are available.