Forever Shining is at the forefront of product innovation allowing customers to design their memorial online.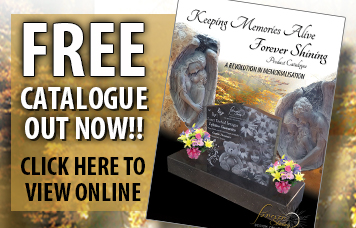 View our Catalogue
100 pages of manufactured memorial, our catalogue is free to view on any device. Contact us if you would like to receive a free print copy.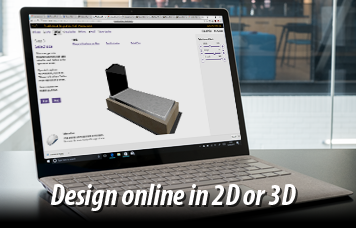 Design Your Own
With our patented online design tools, you can design memorial products anywhere or get our professional design team to design one for you.
We understand how hard it is to choose the right memorial for your loved one, you are welcome to visit one of our many showrooms or design a memorial in the comfort of your home.
Head office / Showroom
Perth – Unit 6/13 Port Kembla Drive, Bibra Lake, WA 6163
Contact Albert on 0419 945 950
Forever Shining Team on (08) 6191 0396 or 1300 851 181
Forever Shining Distributors
Melbourne Distributor – Unit 3/1 Rosella Street, Frankston, VIC 3199
Contact Mel on 0400 236 699 or (03) 9770 6893
Sydney Distributor – 165 Hume Highway, Greenacre, NSW 2190
Contact Chris on 0412 388 881
We are a family owned and operated business delivering monuments Australia Wide and Overseas.
We believe we are a revolution in the monuments industry, as our online design systems  combined with our professional forever shining team, gives the customer more control into creating the perfect monument.
For some this would feel like the final chapter, erecting a monument, so it needs to be done right and last for many years to come.
Here at Forever Shining our aim is to keep memories alive forever.
• We have a graphics team ready waiting, to help you add that extra personal touch to any monument, headstone or plaque.
• We are an approved monumental mason for cemeteries all around Australia, and keep to cemetery guidelines.
• We can help and advise on this prior to the purchase of any monument.
• We quote using the most premium granite with no hidden fees.
We strive to supply the best value to our customer base by having an extensive collection of memorial products and gifts to choose from.
We offer you the opportunity to commemorate the life of a loved one and to honour their memory by helping you to create a highly customized headstone.
Few companies are able to offer the level of customer service and personalisation of design that we achieve at Forever Shining.
What sets us apart from all headstone companies, which normally only produce traditional engraved headstones, is our extensive range of modern and durable product.
These include stainless steel headstones, stainless steel and glass, stainless steel and granite and stainless steel and vitreous enamel.
Our services are available across Australia and beyond, so wherever the location of the memorial, we are able to accommodate you.
Our design centre and workshop is based in Perth, Western Australia, however we can ship to any state including Australian capitals such as Adelaide, Melbourne, Sydney, Darwin, Canberra and Queensland.